NiceLabel Designer Pro
category: Software
All-inclusive label designer for the office user. 
Labels are unique documents and designing them with tools not built for the job can be challenging.
Buy Nicelabel Designer Express online 
The NiceLabel Designer makes this task easy for anyone. It's packed with graphical design features and you don't need coding skills or training to create labels in minutes. The Designer comes with many pre-built templates that you can modify to meet your requirements. Alternatively, NiceLabel's global partner network is available locally to help you design labels tailored to your needs.
related products
detalied specifications
1 user and unlimited printers
Multi-user with 3, 5 or 10 printers editions
Label Designer

All capabilities including MS Access, SQL Server, Oracle and more
All counters & serialization
All variables
All functions (including concatenation)

On-demand printing
Modules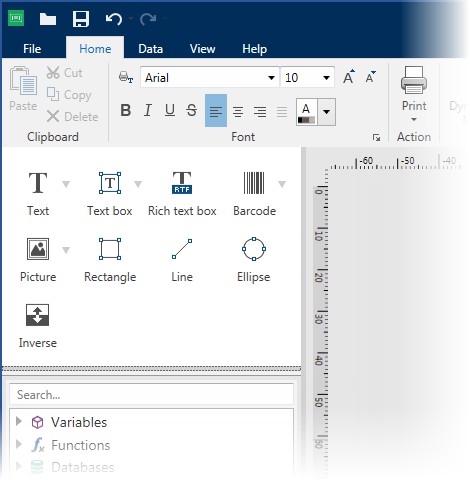 category: Software